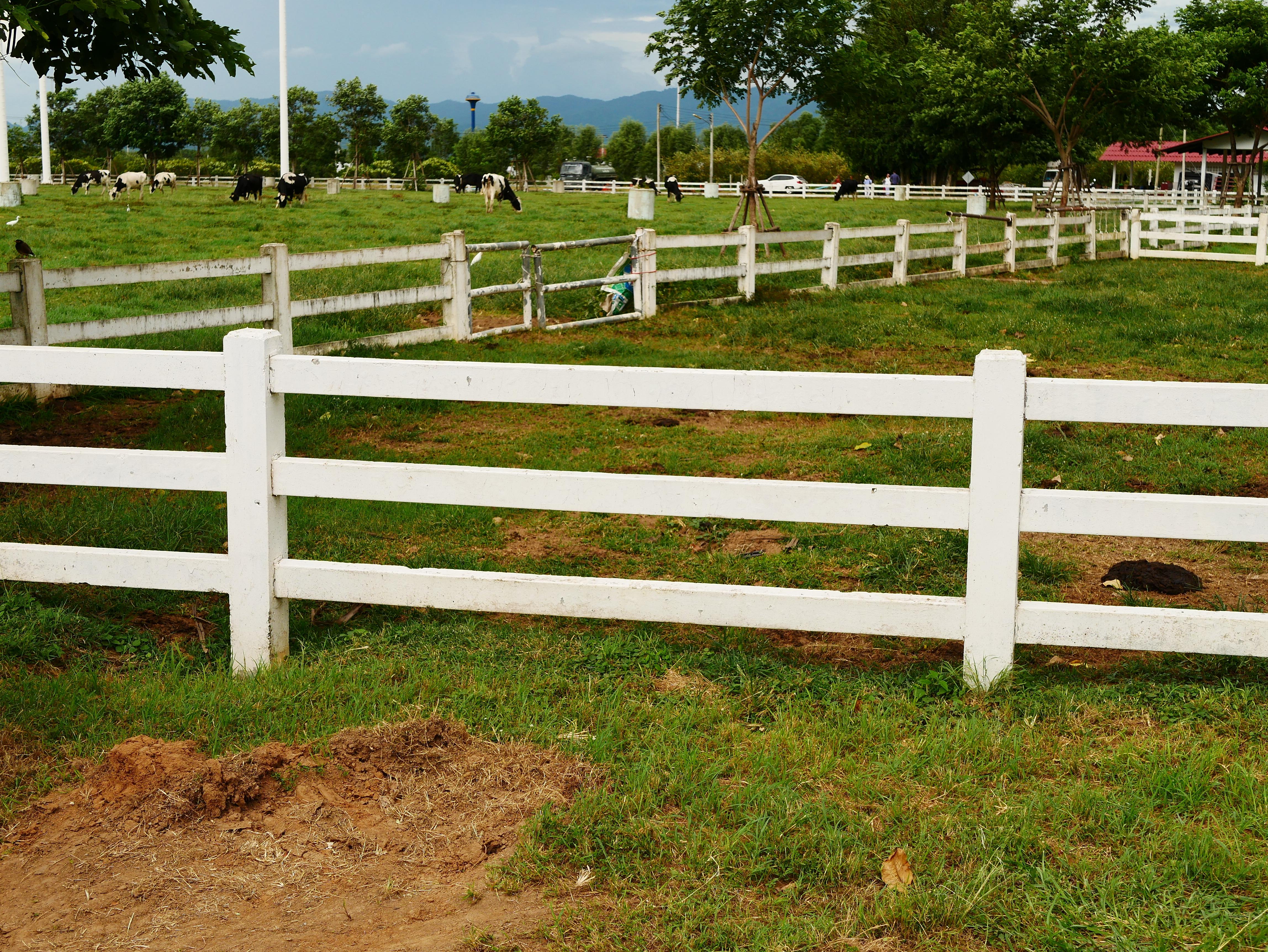 Agricultural fencing is essential to prevent livestock from destroying the fields. You should always opt for good-quality agricultural fencing. One of the crucial factors that require your attention when buying agricultural fencing is the material. There are lots of options available, and choosing one can be a little confusing. When thinking about agricultural fencing, vinyl might not be the first option that comes to mind. However, vinyl agricultural fences are great for keeping your farms protected. If you are still not sure about choosing vinyl agricultural fences, here are a few benefits that will convince you:
01 of 06 Requires little to no maintenance
Whenever you invest in fences, one of the first things you should check is maintenance requirements. Most options require a lot of maintenance. If you fail to keep up with the maintenance requirements, the fences might get damaged beyond repair and you will have to replace them completely. Also, fences with high-maintenance requirements will increase your expenses. For instance, traditional metal fences need timely inspections. You will have to sand and repaint them from time to time. Otherwise, they will rust.
Vinyl is the best material you can choose if you are looking for low-maintenance agricultural fencing. Neither does this material rust nor does it require a lot of maintenance. Hence, you do not have to make a lot of additional expenses for upkeep. Just make sure you clean the agricultural fences timely so that they appear new and appealing.
02 of 06 Sturdiness and durability
The purpose of fencing is to keep livestock away from your farms. If your agricultural fences are not sturdy, they can be easily damaged or broken. Hence, you should always opt for agricultural fencing materials that are sturdy. Even though vinyl agricultural fences may appear weak, they are sturdy and will not break or damage easily. They can keep livestock away and your farms safe.
However, sturdiness is not the only factor that requires your attention. If your fences lose their structural integrity very soon, you will have to replace them completely. As a result, your overall expenses will increase. This is why you must always choose durable materials. Vinyl is a durable material. The material will not get damaged due to prolonged exposure to moisture and temperature changes. Hence, your vinyl agricultural fencing will neither rust nor rot over time. Since it is not a natural material, you do not have to worry about a termite infestation as well.
03 of 06 Lots of options
Strength and durability might be crucial factors but are not the only aspects that require your attention. Many people love paying attention to the look as well. Vinyl is the perfect material for them. This is because vinyl agricultural fences are available in many different colors. You can choose any option as per your preferences. However, colors are not the only aspect where you get lots of options. You get various styles as well if you choose vinyl for your agricultural fencing. For instance, you can opt for privacy fencing instead of regular fencing for your farms. Gaps will not start developing between the vinyl fences over time as well. There are many other interesting options available that you can consider like decorative picket fencing, post-and-rail fencing, etc.
04 of 06 Vinyl agricultural fences are flexible
Although this factor may not seem important when buying, you should definitely pay attention to it. This is because the flexibility of the material will have an influence on how long the fencing lasts. Vinyl is a more flexible material compared to other alternatives available in the market. This does not mean you can completely bend the fences. The flexibility of this material allows the agricultural fencing to last longer in areas that receive heavy storms and strong wind gusts. As a result, you will not have to repair them and make additional expenses every year.
05 of 06 A cost-effective option
Your budget will determine your choice whenever you buy something. The cost of buying, installing, and maintaining the fences depends on the material you are choosing. There are lots of options available. You will have to choose the material depending on your budget. Vinyl is a great option if you are looking for cost-effective options. As mentioned earlier, this material does not damage over time. Hence, you do not have to make additional expenses on repair and replacement. Also, you do not have to have to spend a lot of money on maintenance like painting, sanding, etc.
However, these are not the only benefits available. You do not require a big budget to buy vinyl agricultural fences. They are the most affordable material you can get. Just make sure that you buy good quality vinyl agricultural fences for your farms.
06 of 06 You get a warranty
You will get a warranty on all types of agricultural fences. The warranty period varies from material to material. While agricultural fences with a higher expected lifespan have a long warranty time period, materials with a shorter expected lifespan have a short warranty time period. With vinyl fences, you get lifetime warranties at many places. They have a long lifespan and require very little maintenance. You will not have to worry about making additional expenses for damages.
 AA Fence Gate is one of the best service providers you can contact in Florida for this purpose. They offer a good price on all their products and there are lots of variants available as well. Hence, the customers can get great deals. Also, their experts are very experienced and well-trained. They can complete the installation in no time and have a low labor cost. If you want to buy vinyl agricultural fencing and require help with the installation process, call 239-244-2395 today to get in touch!